ASUMH's 4th annual Truck Party to be held Thursday, March 5
CHRISTY KEIRN | TRUCK PARTY | JANUARY 20, 2020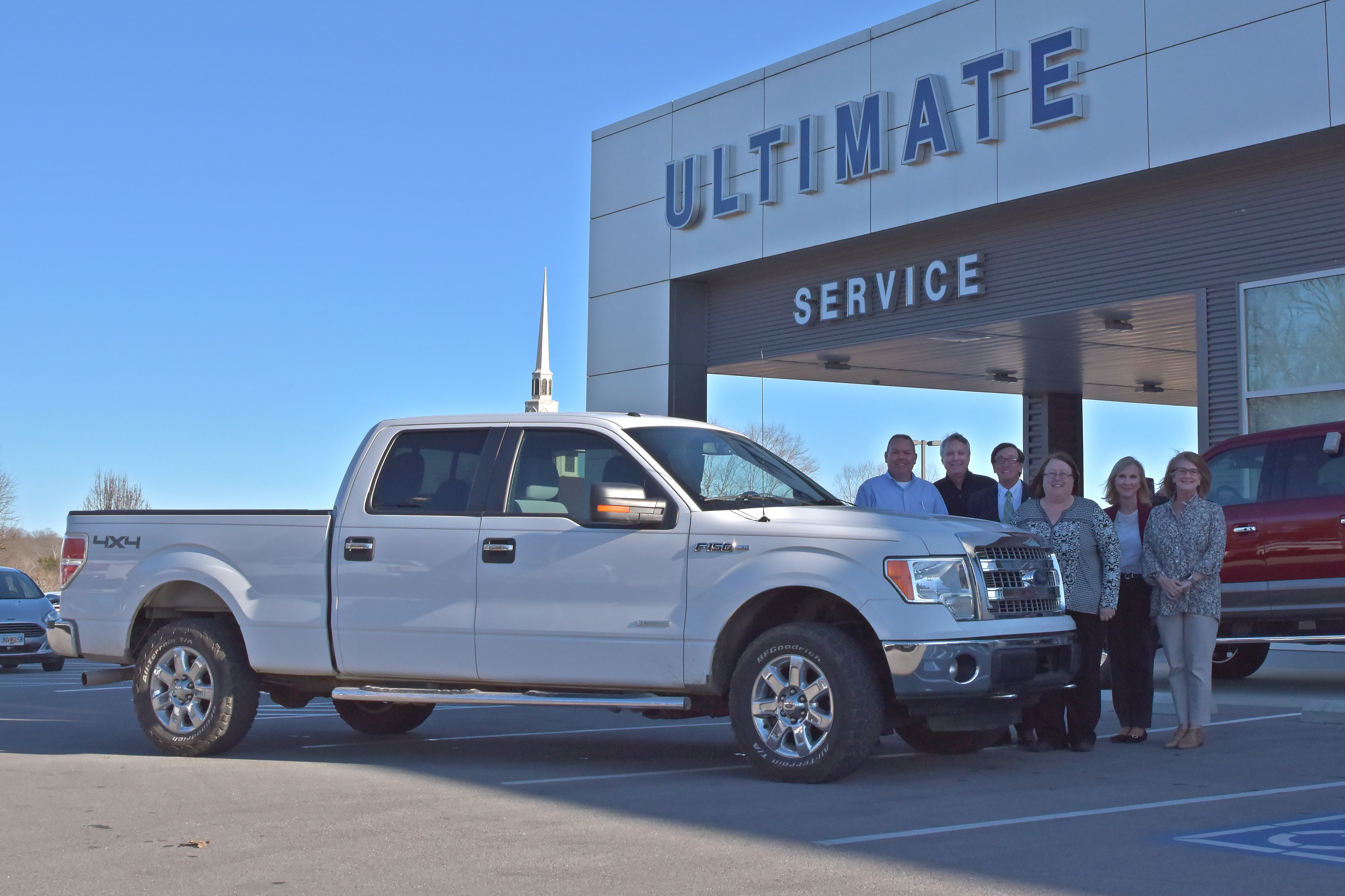 Arkansas State University-Mountain Home's (ASUMH) fourth annual Truck Party will be held on Thursday, March 5, 2020. The event benefits the ASUMH Foundation and will feature live entertainment, a buffet, and great prizes given throughout the night. Proceeds from the Truck Party will be used to support the college's Ed Coulter Student Emergency Fund and the general scholarship fund.

The party will begin promptly at 6 p.m. and end at 8 p.m. in the McClure Convention Center inside the Vada Sheid Community Development Center at ASUMH. Every attendee will be issued a number corresponding to a numbered ping pong ball. More than 30 prizes will be awarded to the winning numbers drawn, and everyone will be eligible for the grand prize – a 2013 Ford F150, 4-wheel drive, donated by Yelcot Communications. (photo attached)
Tickets for the event are $60 per person for general admission. Tables of eight (reserved premium seating) are $600. Businesses and individuals giving prizes/gifts valued at $500 or more will receive two complimentary admission tickets. All donors receive wonderful publicity throughout the event. To donate a prize for ASUMH's Truck Party, contact Mollie Morgan, ASUMH's Development Officer, at 870-508-6191 or email mmorgan@asumh.edu.
Tickets are available in person at the Vada Sheid Community Development Center, or online at www.thesheid.com.
# # #
Photo attached left to right: Shawn Lane of Yelcot Communications; Vernon Dewey of Ultimate Auto Group; Robin Myers, Chancellor of ASUMH; Sara Zimmerman of Yelcot Communications; Mollie Morgan, Development Officer at ASUMH; and Christy Keirn, Associate Vice Chancellor for Marketing and Community Relations