Fifth Annual Truck Party Runs March 4-18
MARCH 03, 2021
Arkansas State University-Mountain Home will hold its fifth-annual Truck Party as an online auction beginning March 4 and lasting through March 18. Items for bidding include a 2013 Chevy Silverado.
Donated by North Arkansas Electric Cooperative, the 2013 3/4 ton Chevy Silverado extended-cab, automatic, V8 (Gas) with 133,000 miles on it is beautiful. Brand new Rough Country 20x10 wheels and Dick Cepek tires and Rough Country leveling kit., a new driver's seat, and detailing are from Ultimate Auto Group. Bed liner and tinted windows were installed by Acumen Audio.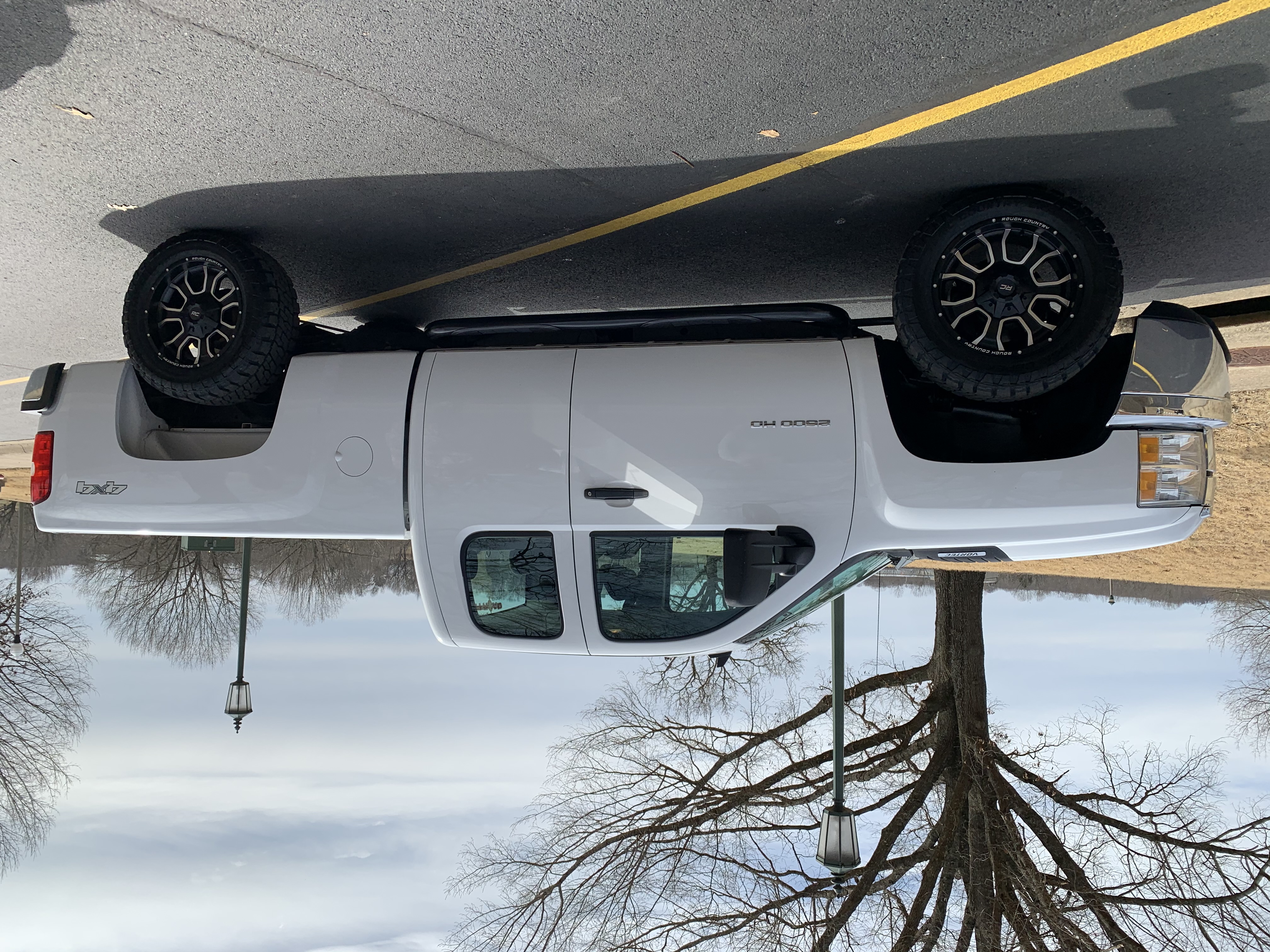 Prizes available for bidding include:
2013 Chevy Silverado Extended Cab V8
Matching Donation – Anonymous donor will match donations up to $5,000
Brick Oven Gift Certificates for $25 each (three)
Splendid Graze – Large grazing board
Watercolor by Amanda Gay McGinnis
Complete Estate Planning Package by Jodi Strother
Lake Hamilton Condo, Hot Springs – three-night stay
Sterling Silver Filigree Ring
Sterling Silver Yellow Stone Bracelet
14 K Golf Bracelet
Paperclip necklace by Charles Garnier by Carter's JewelChest
Kendra Scott Set by Carter's Jewel Chest
Secrid Vintage Chocolate Brown Slimwallet by Carter's JewelChest
Shay's Appliances Mystery Box – A guaranteed minimum retail value of $500
PJ's White River Lodge one-night stay and one full-day of guided fishing
Monthly flower delivery from Bloom Babe Boutique (one year)
14 K Gold Nugget Men's Ring
Sterling Silver Earrings with Natural Sapphires
Silver Knot Ring
Navaho Ring
HydraFacial with Dermaplane from Restore at King Dermatology
Coleman's Fireworks $150 Gift Certificate
Orientation Flight of Twin Lakes Area by Gere & LarisaGaige
EunaMae's Kitchen Boutique Gift Set and Harp's Gift Card
Auto Detail from Ultimate Auto Group (three)
Lumberjack Woodworking Mud Room Hall Tree and Storage Bench
Two Night Stay at Norfork Nook
Razorback Lamp Package from Rickey and Karen Johnson
Stihl Wet/Dry Vacuum Cleaner (two) from Gregg Farm ServicesOutdoor Power Shop
$200 in Scratch-off Tickets / Easter Basket from MarthaGrant
Autographed Guitar from the hit TV Show "Nashville" by PeterGiuliano
4-course Dinner at Chef's Table at Cranor's White RiverLodge by Rob Finley
The auction site opens for bidding on Thursday, March 4, and will continue through March 18. Proceeds will be used to support infrastructure projects on the main campus, technical center campus, and to assist students directly with financial needs.
For more information, contact Christy Keirn or Mollie Morgan at 870-508-6100 or access the auction site at htttp://bidpal.net/asumhtruckparty after March 4.