ASUMH presents 10th Anniversary Season of Performing Arts with Debby Boone on December 2
NOVEMBER 19, 2021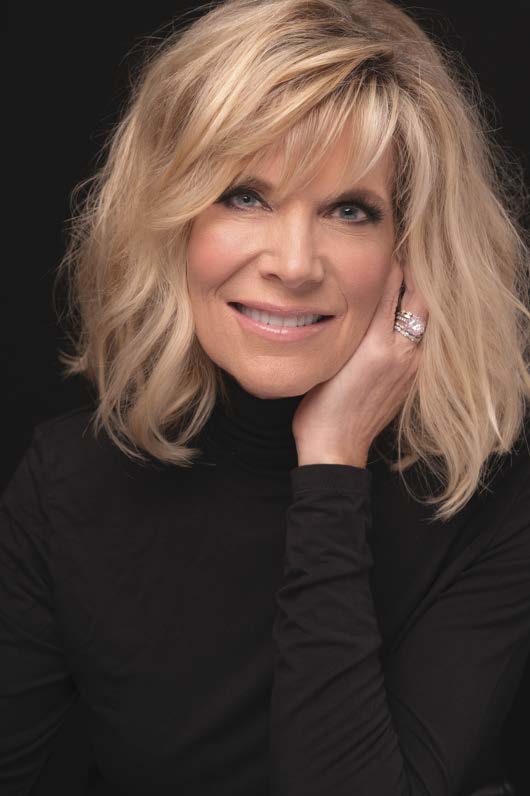 The 2021-2022 ASUMH Performing Arts Series will present another spectacular year of live entertainment and fun in its 10th anniversary season!

Debby Boone, a multiple cross-over artist who has enjoyed Top 10 successes on the Pop, Country, Adult Contemporary, and Contemporary Christian charts appears at ASUMH for the Ed and Lucretia Coulter Holiday Show on December 2 at 7:00 p.m. in the Vada Sheid Community Development Center. Tickets for the show are $35 for adults or $17.50 for students. Season tickets are for all shows for the season, including Debby Boone, and are $130 for adults and $65 for students. Due to rescheduling, The Choir of Man is included free in the season ticket price.

Boone became a household name thanks to her record-breaking debut single You Light Up My Life in 1977, charting #1 on Billboard for 10 straight weeks and selling in excess of four million albums. In 2008, the song was ranked #7 in Billboard 50th Anniversary All-Time Hot 100 top-charting songs.

You Light Up My Life is one of the most popular recordings in modern music history and it won both the Oscar and Grammy Awards in 1978 for Best Song and the American Music Award for Best Pop Single.

In addition to earning a Best New Artist Grammy in 1978, Debby was also nominated for Best Pop Vocal – Female and Record of The Year was named the Top New Female Artist the same year by both the Academy of Country Music and Music City News. She has subsequently won another pair of Grammys for her contemporary Christian recordings in addition to two Dove Awards.

In her new show, A Song for You, Debby takes you on a musical journey singing everything from Pop music, Country, Broadway, and Jazz. With her warmth and personal style, she seamlessly weaves in stories of her famous family and the show business royalty she has been privileged to work with. She continues touring at Performing Arts Centers, Symphony Halls, and Casino's throughout the USA.

Debby's last album release was her thirteenth studio recording, Swing This, music that is evocative of the golden age of Las Vegas. In her accompanying show, Debby celebrates memories and stories from her formative years, when her father, Pat Boone, was headlining on the Vegas strip. She also shares stories of eventually getting to work with members of the Rat Pack like Frank Sinatra and Sammy Davis, Jr.

She has devoted her most recent musical endeavors to the Great American Songbook, building on her previous release for Concord Records, Reflections of Rosemary. The album is an intimate musical portrait of her late mother-in-law, the legendary singer Rosemary Clooney, for whom Debby had great love and respect.

The granddaughter of country music pioneer Red Foley, Debby has enjoyed a string of hit songs on the country charts beginning with You Light Up My Life and continuing with the #1 Are You on The Road to Lovin' Me Again and others.

Debby has appeared a number of times on stage in New York, including Seven Brides for Seven Brothers, Lincoln Center's 30th Anniversary production of The Sound of Music, and the revival of Grease. She also toured nationally in Meet Me in St. Louis and The King & I. She starred in production on Into the Woods in Colorado, and last summer in 42nd Street in Arizona.

Debby lives in Los Angeles with her husband, Gabriel Ferrer, who works as an Episcopal priest. They have four grown children, a son-in-law, a daughter-in-law, and three adorable grandchildren.
Other 10th Anniversary Season performances also include:
Wynonna Judd and the Big Noise on February 2, 2022, at 7:00 p.m. ($35 adults or $17.50 for students)
Shaun Johnson and the Big Band Experience on February 27, 2022, at 7:00 p.m. ($35 for adults or $17.50 for students)
The Choir of Man on March 9, 2022, at 7:00 p.m. ($35 for adults or $17.50 for students)
and
An Evening With Cole Porter presented by the Haley Cultural Arts Endowment on April 24, 2022, at 2:00 p.m. ($25 for adults or $12.50 for students)
Season tickets include all shows (and a FREE ticket to The Choir of Man) and are $130.00 for adults or $65 for students of ASUMH or those 18-years and under. Individual tickets for each show are also available. All dates and times for shows are subject to change. Arvest Concerts and Gaston Lectures will be added and no tickets are required for those events.
To order tickets or become a Patron of the Performing Arts, please contact The Sheid at 870-508-6280 or drop by the VadaSheid Community Development Center's administrative affairs office just inside the front doors. We will be happy to take patron donations or help with buying tickets. Tickets are also available online at
www.thesheid.com
and
asumh.edu
.