Bestselling author Eli Cranor to speak at ASUMH on October 3, 2023 for Terre Ware Book Author Lecture Series
AUGUST 25, 2023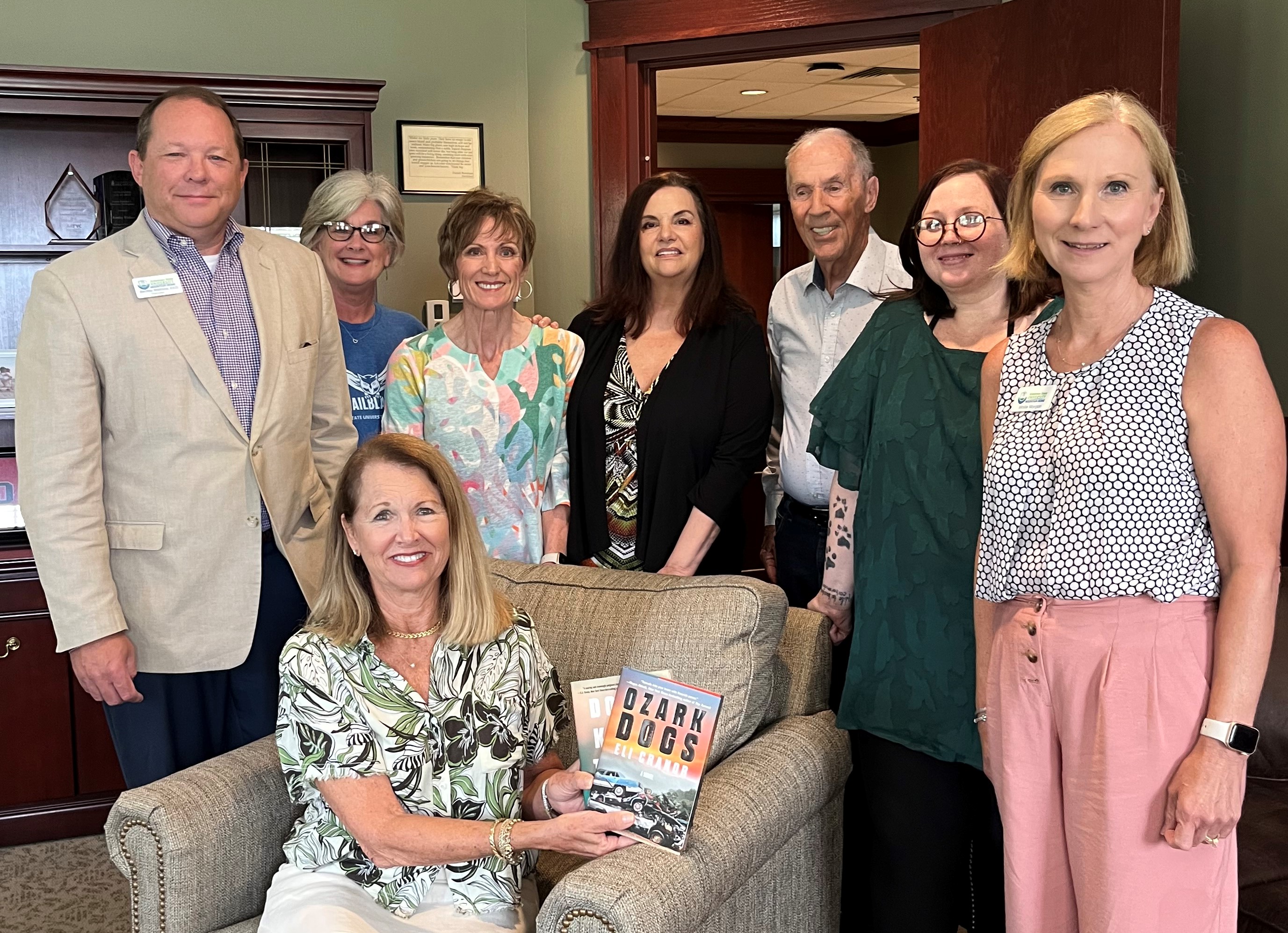 Eli Cranor, nationally-bestselling author of Don't Know Tough and Ozark Dogs, will present a lecture at Arkansas State University-Mountain Home (ASUMH) on Tuesday, October 3, 2023, in the Vada Sheid Community Development Center on the ASUMH campus. The third speaker in the Terre Ware Book Author Lecture Series at ASUMH, Cranor will speak at 7:00 p.m. and sign books following the presentation. The event is free and no reservations are required.
Cranor lives and writes from the banks of Lake Dardanelle, a reservoir of the Arkansas River nestled in the heart of True Grit country. He is an Edgar Award recipient and his debut novel, Don't Know Tough, won the Peter Lovesey First Crime Novel Contest and was named one of the "Best Books of the Year" by USA Today and one of the "Best Crime Novels" of 2022 by the New York Times. Cranor also pens a weekly column, "Where I'm Writing From," for the Arkansas Democrat Gazette, and his craft column, "Shop Talk," appears monthly at CrimeReads. His newest novel, Ozark Dogs, is now available wherever books are sold.
Terre Ware established the Terre Green Ware Endowed Fund for the Book Author Lecture Series, named for the benefactor, to bring a visiting author to ASUMH each year. The series began in the fall of 2021. About the endowment, Ware said, "This gift has been on my heart for years. The times we have had authors speak at ASUMH, they have been extremely well received. We need more of that; therefore, it was my desire and dream to make this happen for our college, as well as our community." For more information on the Terre Ware Book Author Lecture Series, contact ASUMH at (870) 508-6100.
# # #
Photo: Members of the Terre Ware Book Author Lecture Series committee met recently to plan for the upcoming presentation by author Eli Cranor. Pictured: Terre Green Ware (front, seated); (back, left to right) Dr. Bentley Wallace, ASUMH Chancellor; Christy Keirn, ASUMH Associate Vice Chancellor for Marketing and Community Relations; Deborah Knox; Susan Norcross; Neil Chandler; Emily Noblin, ASUMH English Faculty; and Mollie Morgan, ASUMH Development Officer.