Dr. Tamara Daniel
Provost/Vice Chancellor for Academic Affairs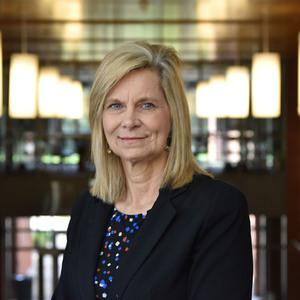 Dr. Tamara Daniel previously served as Vice President for the College at Dyersburg State Community College in Tennessee. As chief academic and student affairs officer, she oversaw the learning environment, student support services, and enrollment management. During her tenure at Dyersburg, she was instrumental in advancing academic and student success initiatives related to success coaching, advising, articulation pathways, distance education, learning communities, and high impact practices.

In addition to serving as chief academic officer, Dr. Daniel's leadership roles include Associate Dean of Academics, Mathematics Department Chair, and International Studies Director at Southwest Tennessee Community College in Memphis, TN. She has 16 years of experience as a full-time faculty member in mathematics and 10 years of administrative experience.

Dr. Daniel received her Doctorate and Masters of Science in Mathematics and Bachelors of Arts in Psychology from the University of Mississippi.
1600 South College St.
Mountain Home, AR 72653
1600 South College St.
Mountain Home, AR 72653
1600 South College St.
Mountain Home, AR 72653
1600 South College St.
Mountain Home, AR 72653
Alert
Mandatory Password Reset for All ASUMH Users

Passwords were reset for all ASUMH users at 7:25 pm, April 21, 2022. If you reset your password before this time, please reset it again, and then you should be able to access your email and portal information.

If you are unable to login on an ASUMH-issued laptop, use your phone or another computer and go to portal.asumh.edu to reset your password.

If you do not know your ASUMH ID, please call 870-508-6101 to verify that.

If you have any questions, please contact ASUMH IT at helpdesk@asumh.edu or call 870-508-6223. Please leave a voicemail, as they are likely helping other students and faculty. A voicemail will immediately notify the staff that you have issues you are unable to resolve.

Thank you for your patience during this time.

Still have questions?

A password reset server is available for you to change your password 24/7. Please use the following link to reset your password: https://webapps.asumh.edu/changepassword
If you are logged onto a campus computer, you can use CTRL-ALT-delete and then "Change a Password" to set a new password. If you still have trouble with the login, please call the ASU System Help Desk at (870) 701-0523.

Sign Up For Our Email List
Go To Top