Tamya Stallings
Director of Computer Services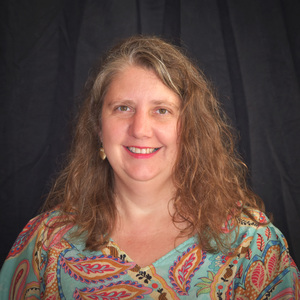 Tamya Stallings is the Director of Computer Services at Arkansas State University-Mountain Home where she has worked since July 2019. In this role, she oversees computer hardware/software support, Learning Management System, Student Information System, network (hard wired and wireless), and the phone system.

Tamya started her career in Higher Education in 1998 working at Black River Technical College as a computer technician. She then took a job at Arkansas State University-Newport in 1999 as Network Manager starting the first Computer Services Department at the campus. She then became the Director of Computer Services in 2001 as ASUN became a stand-alone campus. She worked there for over 19 years before taking the role at ASUMH.
An active volunteer, Tamya has served as Portfest Director, Junior Auxiliary of Jackson County President, Girl Scout Leader, tball coach, AWANA Director, Iron Mountain Regional Arts Council, Delta Arts Festival volunteer, and New Vision Newport Steering Committee.
Tamya holds a Bachelor Degree from Arkansas State University-Jonesboro in Management Information Systems and a Masters in Higher Education with an emphasis in Information Technology from the University of Arkansas Little Rock.
Office
Integrity First F105
Alert Faculty will be delivering all coursework online through the remainder of the summer. The Tech Center has a new, improved WiFi service in the parking lot, thanks to Yelcot Communications. Students are encouraged to use this lot instead of the main campus parking lots when completing assignments.

For additional information, please click here.
Sign Up For Our Email List
Go To Top