Three ASUMH students receive CompTIA A+ certification
CHRISTY KEIRN | STUDENTS | DECEMBER 02, 2019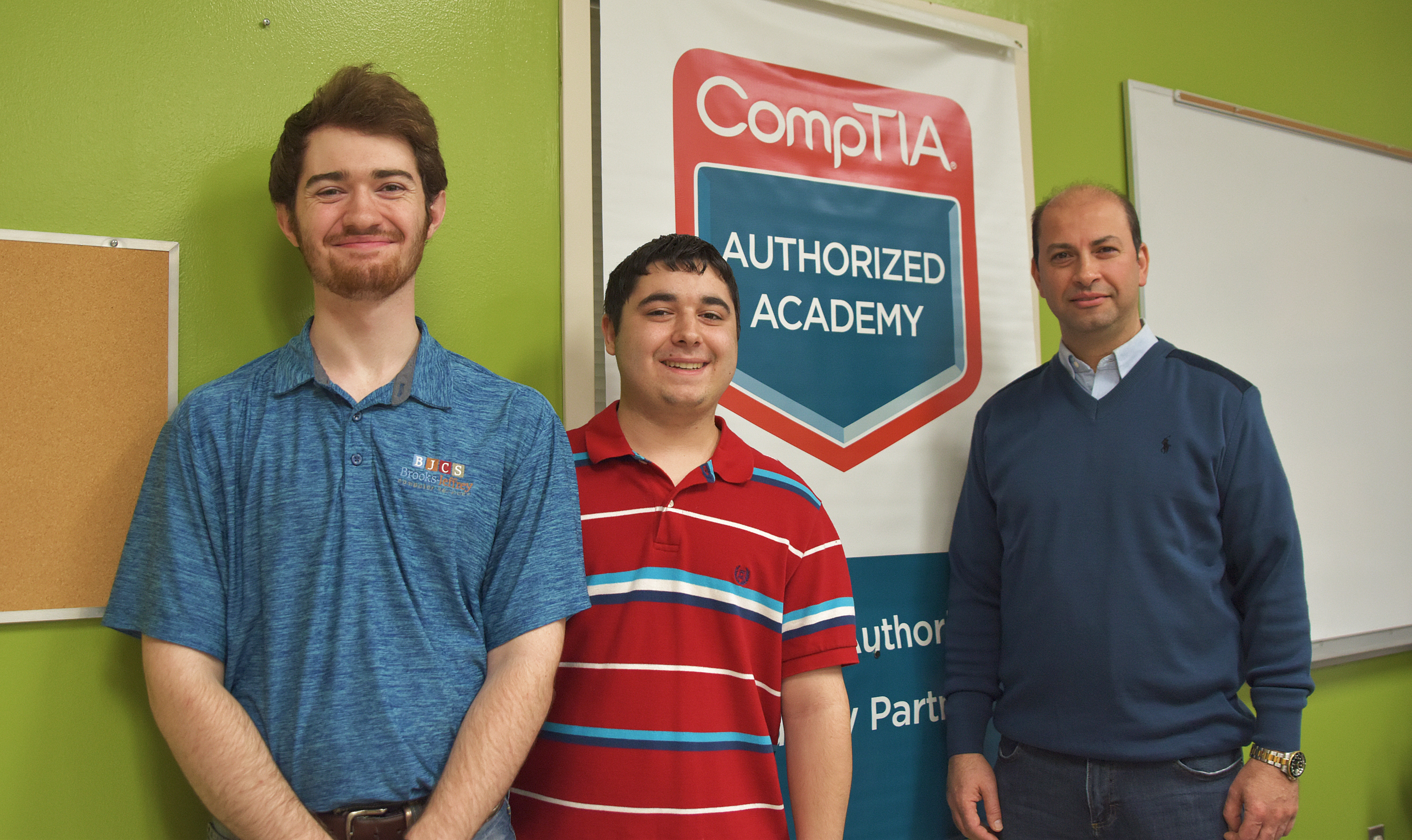 Photo left to right: Kyle Chandler, Chris Larrew, and Nuri Bilgin
Three students at Arkansas State University-Mountain Home, Kyle Chandler, Chris Larrew, and Nuri Bilgin, recently received their CompTIA A+ certification. The A+ Computer Technician program is integrated within ASU-Mountain Home's Computer Technology and Networking degree or can function as a standalone program.
ASU-Mountain Home is an authorized CompTIA Academy Partner and offers the A+ Computer Technician program to help individuals prepare for the CompTIA A+ industry-recognized certification and entry-level computer career opportunities. Earning an A+ industry certification confirms a technician's ability to demonstrate various computer hardware and software skills such as installation, configuration, diagnosing, repairing, preventive maintenance, mobility, and security. The CompTIA A+ certification is an international, vendor-neutral certification recognized by major hardware and software vendors, distributors, and resellers.
With advances in technology, the demand for skilled network and computer support professionals continues to grow. Attaining an industry certification is a valuable credential to help start or enhance a career in the Information Technology field. By combining the Computer Technology and Networking degree with an industry-recognized certification, students can increase their employment potential.
For more information regarding the A+ Computer Technician program or the Computer Technology and Networking degree, please contact Shawn Dennis at
sdennis@asumh.edu
or 870-508-6174. Registration for spring classes at ASUMH is ongoing. Classes begin January 13, 2020. Apply online at www.asumh.edu or call (870) 508-6100 to get started.