Preparing for Class

Enrolling in Classes
Congratulations, you've been admitted! The next step will be preparing for classes. Once you've submitted your placement test scores (ACT, SAT, or Accuplacer) or your most recent college transcript that shows completion of Composition 1 and College Algebra, we'll connect you with your academic advisor. Your academic advisor will be the person who can answer questions about your degree and make sure you have a plan to get you to graduation quickly. We can't wait to have you in classes with us soon!
Logging in to Banner Student Self Service
What's my login information?

Once you have completed an application, we go to work on the back end to create your student account. When you application is processed, our system sends you an email with instructions on how to activate your account. It will have your student email address (fullname@u.asumh.edu) and a link to create your password. If you misplace this email, please give us a call and our Admissions team will be happy to give you the information you need!
How do I reset my password?

If you are logged onto a campus computer, you can Control+Alt+Delete, then "Change A Password" to reset. If you are off campus, use this link to reset your password: https://webapps.asumh.edu/changepassword. For additional help or if you receive an error message, contact the IT Help Desk at (870) 508-6223.
Virtual Tour
Campus Map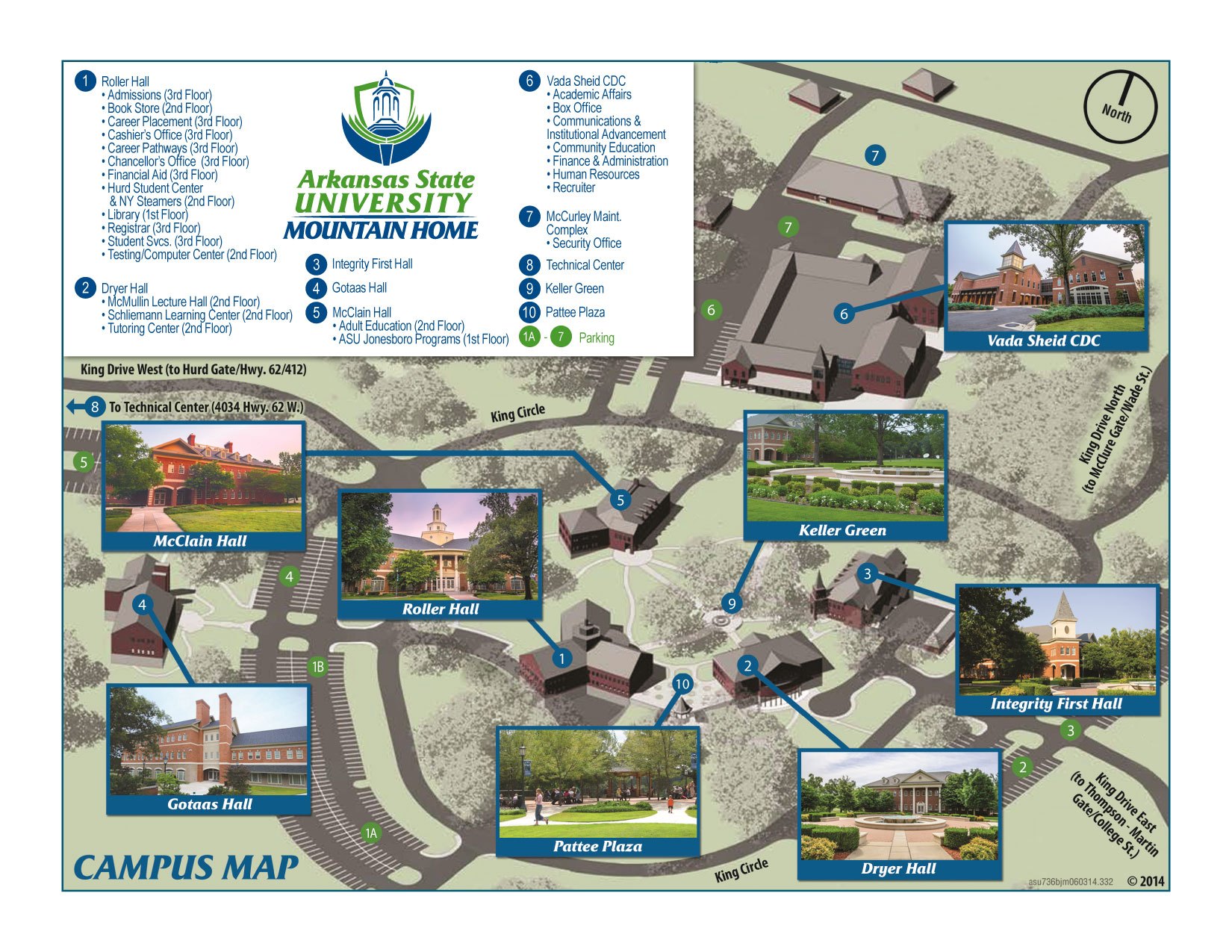 New Student Orientation
Before your classes start, you will have the opportunity to attend a New Student Orientation (NSO). This is where you will learn more about how classes work, what it is like to be a student at ASU-Mountain Home, how to get involved, and much more. We will make sure that your journey as a Trailblazer gets off to a great start! While we'd love to see you in person, we know that it's not always possible, so we have an online orientation option as well. You can check out the online orientation at any time, but if you're interested in the face-to-face option, please watch your email and our social media for more information and dates.