Preparing for Class

Enrolling in Classes
Congratulations, you've been admitted! The next step will be registering for courses. To register, you will need to check your acceptance letter and contact Mrs. Katy Page to be connected with an academic advisor. Your academic advisor will be the person who can answer questions about your degree and make sure you have a plan to get you to graduation quickly. We can't wait to have you in classes with us soon!
Logging in to MyCampus Portal
What is my username?
Most students' usernames will be their firstname_lastname## (## is the last 2 digits of the student ID). If your full name (including the underscore) is longer than 18 characters, the last name will be dropped. Your login will then follow this format: firstname## (## is the last 2 digits of your Student ID). There may be circumstances in which a students' username does not follow these guidelines. You should have received your username along with your acceptance letter, but if you did not, please call our Admissions team.
What is my Password?
Unless you have changed your password, the default password is your 6-digit Student ID then the first letter of both your first and last name capitalized then followed by #asumh. Example: 123456AB#asumh.
How do I reset my password?
If you are logged onto a campus computer, you can Control+Alt+Delete, then "Change A Password" to reset. If you are off campus, use this link to reset your password. Please note: you MUST have your student ID (for students) or institutional ID (faculty and staff) to reset. https://webapps.asumh.edu/changepassword. For additional help or if you receive an error message, contact the Help Desk 24/7 at (844) 788-9892.
Where can I get additional help?
You can contact the Help Desk at (870) 701-0523.
Virtual Tour
Campus Map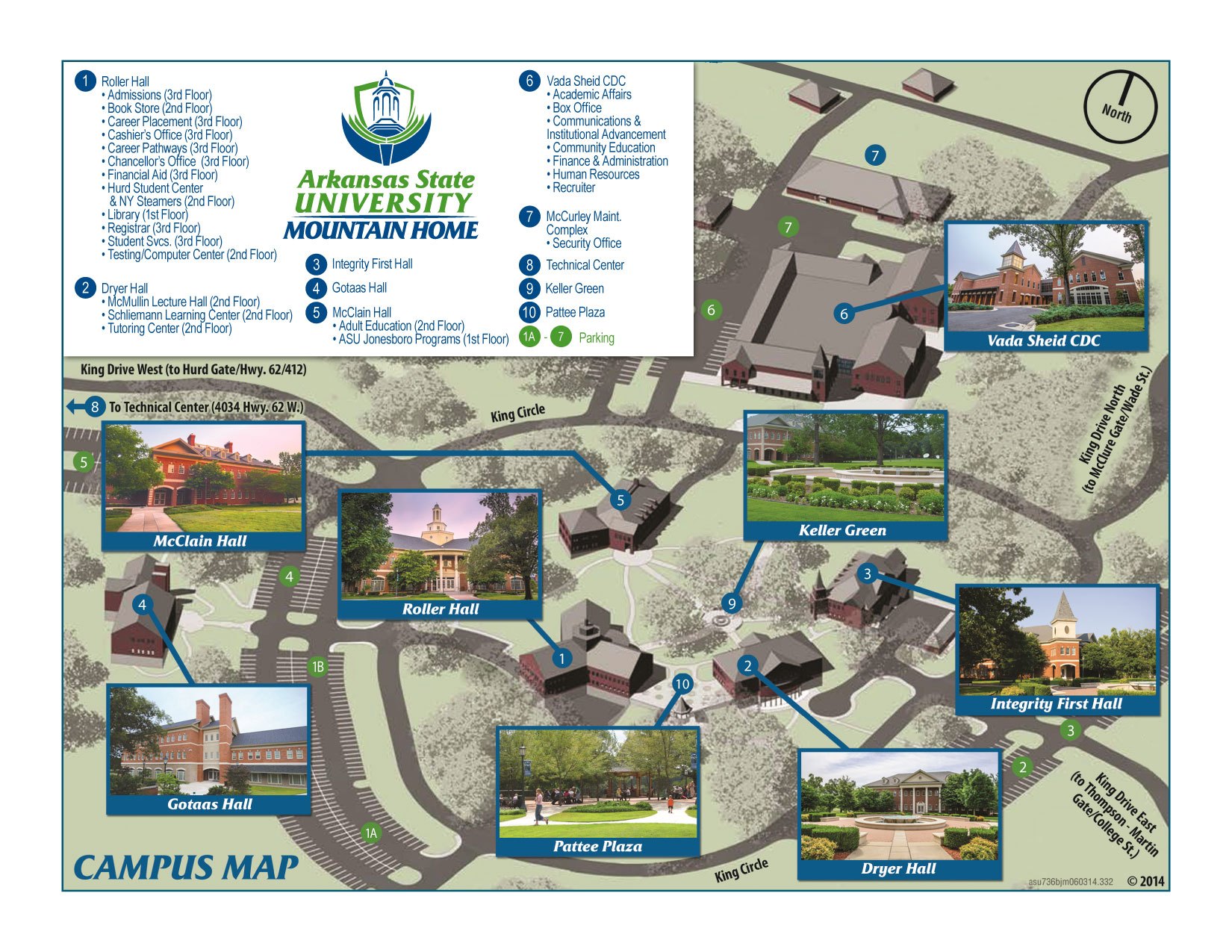 New Student Orientation
Before your classes start, you will have the opportunity to attend a New Student Orientation (NSO). This is where you will learn more about how classes work, what it is like to be a student at ASU-Mountain Home, how to get involved, and much more. We will make sure that your journey as a Trailblazer gets off to a great start! While we'd love to see you in person, we know that it's not always possible, so we have an online orientation option as well. Watch your email and our social media for dates and more information on both orienation options.