Tamara Daniel
Provost/Vice Chancellor for Academic Affairs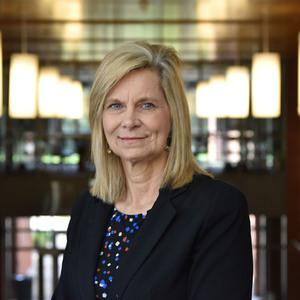 Dr. Tamara Daniel previously served as Vice President for the College at Dyersburg State Community College in Tennessee. As chief academic and student affairs officer, she oversaw the learning environment, student support services, and enrollment management. During her tenure at Dyersburg, she was instrumental in advancing academic and student success initiatives related to success coaching, advising, articulation pathways, distance education, learning communities, and high impact practices.

In addition to serving as chief academic officer, Dr. Daniel's leadership roles include Associate Dean of Academics, Mathematics Department Chair, and International Studies Director at Southwest Tennessee Community College in Memphis, TN. She has 16 years of experience as a full-time faculty member in mathematics and 10 years of administrative experience.

Dr. Daniel received her Doctorate and Masters of Science in Mathematics and Bachelors of Arts in Psychology from the University of Mississippi.
Alert Faculty will be delivering all coursework online through the remainder of the summer. The Tech Center has a new, improved WiFi service in the parking lot, thanks to Yelcot Communications. Students are encouraged to use this lot instead of the main campus parking lots when completing assignments.

For additional information, please click here.
Sign Up For Our Email List
Go To Top